We invite you to visit our FAQs since some answers are already available there. If you prefer a more human contact, the following form will get you a quick answer. Our team will always appreciate reading your questions and comments.
DADDY CASH
8119 Foothill Blvd #2
Sunland, CA 91040
Phone: 323-344-8936 ext 105
Electronic Contact: Send us a ticket

The first time you use the ticket system you will need to register. Registration is free.Once you activate your support account, click on the SUBMIT A TICKET option. If you cannot send us a ticket, send us an Email to affiliates@daddycash.com .
HOW TO SUBMIT A TICKET
Submit a Support Ticket: This is where you can contact a customer representantive to answer your questions. Please be cognizant that the first time you contact us you will need to register. The registration is completely free and it is a one-time-only step to be able to contact us and ask or comment about any of our network sites.

To go to the registration page click HERE, you will be presented with a registration screen (see below)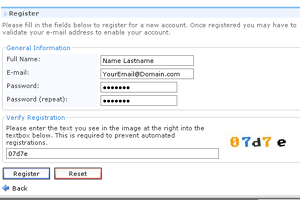 Just Complete the fields with your information, and press the REGISTER button. The information you provide does not have to match your CCbil's Affiliate information. You will recieve a "Validation Pending" screen.

Now, simply log in to your Email account, you will see an Email from "Gold Access HelpDesk", follow the steps described in the Email to validate your Email. Then Log in to our support site, clicking HERE Enter your Email address and the password you selected.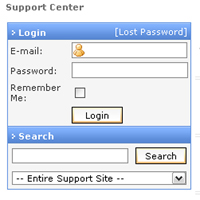 Then simply press the "Submit a Ticket" button. You only have to do the registration just once; being registered allows you to send us tickets any time you need. You can use the same support account to request support for any of our network sites.